Broadleaf Healing: empowering health through Myofascial Release Therapy - MFR - a specialized form of Massage Therapy taught by John F. Barnes.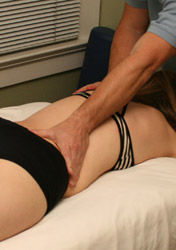 Myofascial Release (MFR) - Spencer Leek is one of the few therapists in Portland, OR trained to expert level in John Barnes' Myofascial Release Therapy.
Myofascial Release helps remove the crushing forces caused by restrictions within our fascial system. Scientists have found that fascia can for restrictions over time and after trauma that can exert up to 2,000 pounds of pressure per square inch. When this compressive force is applied to sensitive structures, it can cause pain. Fascial restrictions can also take us out of proper alignment, causing our joints to compress in ways which cause joint degeneration, pain, and weakness. Fascia can also compress internal organs or nerves - leading to a myriad of symptoms including digestive problems and vertigo.
One core principle of Myofascial Release Therapy is that the source of pain is rarely the site of the symptoms. For example, neck, back, and jaw pain can all originate from a misaligned pelvis. MFR therapists scan the entire body for restrictions which are often the cause of your symptoms.
Because fascial restrictions are the source of so many symptoms, MFR can augment existing therapies and help relieve pain associated with:
MFR can augment existing medical therapies by allowing medication and nutrition to reach injured or diseased areas of the body. Additionally, MFR allows the body to flush toxins and cellular waste.
To Book an Appointment, either call 503.445.7767 or book online.
Learn more about Spencer or contact him to learn more:
spencer@broadleafhealing.com
503.501.7581
Spencer Leek, LMT
Expert MFR Therapist
Oregon License #16735
Portland Natural Health
1221 SE Madison St.
Portland, OR 97214
Appointments: 503.445.7767
Cell: 503.501.7581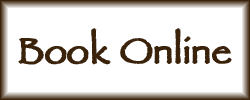 Sleep: "I awoke thinking something was wrong as it was light outside, and I never sleep through the night.". ...
The Fuzz Speech: A descriptive video, with human cadavers, about fascia and how it can become stuck. ...
Videos about MFR from John Barnes:
YouTube Video 1
YouTube Video 2